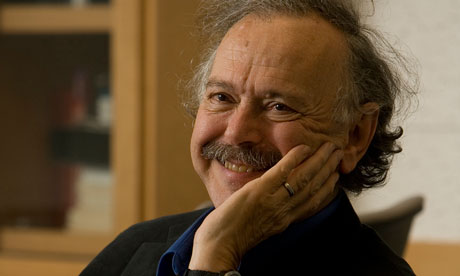 The Guardian has a report
today
about a team of researchers led by Richard Muller at Berkeley. The Berkeley Earth Project wants to create and analyse the largest dataset ever:
The aim is so simple that the complexity and magnitude of the undertaking is easy to miss. Starting from scratch, with new computer tools and more data than has ever been used, they will arrive at an independent assessment of global warming. The team will also make every piece of data it uses – 1.6bn data points – freely available on a website. It will post its workings alongside, including full information on how more than 100 years of data from thousands of instruments around the world are stitched together to give a historic record of the planet's temperature.
Muller is fed up with the politicised row that all too often engulfs climate science. By laying all its data and workings out in the open, where they can be checked and challenged by anyone, the Berkeley team hopes to achieve something remarkable: a broader consensus on global warming. In no other field would Muller's dream seem so ambitious, or perhaps, so naive.
"We are bringing the spirit of science back to a subject that has become too argumentative and too contentious," Muller says, over a cup of tea. "We are an independent, non-political, non-partisan group. We will gather the data, do the analysis, present the results and make all of it available. There will be no spin, whatever we find."
As you would expect the team has some top experts on board. Various protagonists have commented, among them James Hansen, Steve McIntyre and Phil Jones.
Will this assessment put the controversy over global warming data to rest or will it be simply another, contested contribution to a politicized debate? Is it naive to expect that a political debate is solved by technical competence? The Guardian reporter comments:
No one who spoke to the Guardian about the Berkeley Earth project believed it would shake the faith of the minority who have set their minds against global warming. "As new kids on the block, I think they will be given a favourable view by people, but I don't think it will fundamentally change people's minds," says Thorne [formerly at Met Office's Hadley Centre, RG]. Brillinger [statistics professor at Berkeley, RG] has reservations too. "There are people you are never going to change. They have their beliefs and they're not going to back away from them."
Read the full story
here
.